Fuel Filter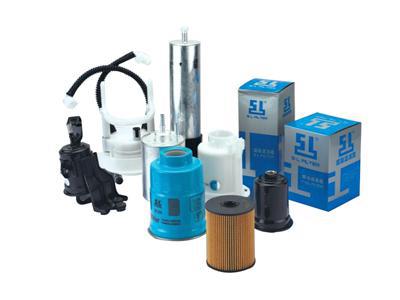 During the fuel storage or filling process, there are always some impurities and water will be mixed into the oil supply system or engine cylinder, and they will cause damage to the fuel-system components. Before the fuel enters the fuel pump, it is the fuel filter that helps to filter out the impurities and ensure the normal operation of the oil supply system.
SL Filter provides various gasoline filters for cars and diesel filters for construction machinery, and we have different solutions for different models of cars. For example, some of our diesel filters adopt filter paper as the filter element, but also some adopt wool felt or high polymer material as the filter element. These designs are made to meet different water filtering requirements.
SL Filter provides fuel filters which ensure the dust particle or water in fuel will not damage the fuel-system components. Our fuel filters are also applied for sensitive injection devices with high requirements or some alternative fuel with specific performance requirements (such as bio-diesel ).
Select the SL Filter fuel filter, we will guarantee your fuel injection system free from wear and corrosion, in this way, we help to keep the engine stability and ensure a longer service life of the injection system.
According to the specific application of the fuel filter, we can provide the following fuel filter products:
Our fuel filters are available with different types
You can directly choose the above auto fuel filter and construction machinery fuel filter. And we can also provide fuel filter customization service, if you have any requirements about the filter size and material, please contact us without any hesitation.