Air Filter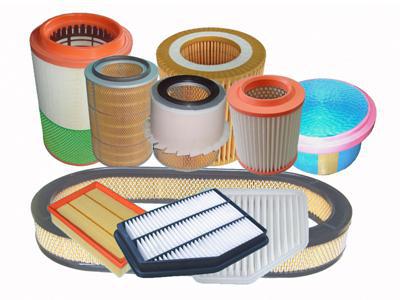 The air filters designed and produced by SL Filter are mainly applied for passenger cars, heavy duty vehicles, construction machinery, and agriculture machinery. These filters provide the engines with clean air to operate with optimal efficiency and extend their working lifetimes.
If the air adsorbed by engines does not meet the filtration precision requirements, for example, there will be dust impurities and alumina in the air. This will cause premature wear on the cylinder barrel and piston ring, negatively affecting engine performance and service life.
You can choose the suitable filter product according to your vehicle model or compressor model.
Following are the filter types we can provide:
Car Air Filter

SL Filter is a professional enterprise with a specialty in designing and producing car air filters of various brands and models. Our filtration products can be directly used as replacement air filters to protect vehicle engines from dust, dirt, muck, debris and other harmful substances. Usually, we advise customers to clean the automotive air filter once every 5,000 kilometers and replace the air filter every 10,000 kilometers. For cars which often work in harsh environments (such as desert, construction sites and so on)

Heavy Duty Air Filter

Because of harsher working environments, construction equipment, such as excavators, fork lift trucks, tractor shovels, and so on, typically have higher requirements for filtration efficiency and dirt-holding capacity of the air filter. Therefore, construction machinery needs air filters with larger capacity and better sealing properties. SL Filter can produce replacement air filters for various brands of construction machinery, such as Foton air filters

Compressor Air Filter

SL Filter provides air compressor filters that can supply clean air to compressors, which protect the compressor unit from damage caused by air impurities. The air compressor filter is one of the most important parts for compressed air processing systems. Its main function is to remove pollutants (such as particles, microorganism or other industrial pollutants) and protecting the sensitive parts of the compressor system.
Features
Two filter paper types are available: synthetic fiber filter paper, synthetic resin impregnated paper.
Synthetic fiber filter paper: efficiently trap dust, dirt and muck and help to realize the deep filtration to protect the engines.
Synthetic resin impregnated paper: have high thermal stability, which allows the filter media great performance in different stages.
High quality filter media guarantees high airflow rate, allowing for high performance and fuel economy.
With deep pleats, the filter paper features large surface area for filtration, ensuring the air filter has high dirt-holding capacity for high filtration efficiency and prolonged filter life.
The polyurethane seals features good sealing performance, allowing for no leak.
Our air filters are available with different shapes
As a professional air filter manufacturer, SL Filter has over 20 years of experience. We utilize 11 professional production lines in our air filter production workshop, and our monthly output can reach up to 800,000 pieces.
Besides the above types, we can also customize filters according to practical working environments or your special requirements.
Air Filter Customization
SL Filter has professional technical team to provide you with custom air filters. If you have customization demands, please provide product drawings or samples. Or you can inform us of the filter working environment or other detailed information.
Besides the custom air filters, we can also customize fuel filters, cabin air filters, and oil filters for you.