Air Compressor Oil Filter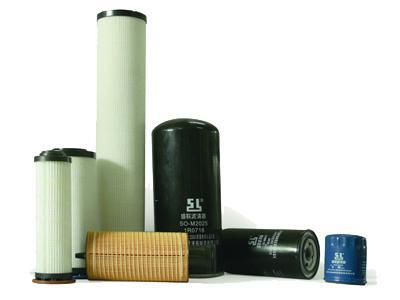 One of SL Filter's specialties is in providing air compressor oil filters. The compressed air containing oil enters the cooling unit, and then enters the oil and gas filter element through mechanical separation. Our air compressor oil filter can filter out the solid dust, oil and gas particles and liquid substances in the compressed air.
Our air compressor oil filters include many types of Eco filter, Eco glass fiber filter and spin-on filter. And they can be used as the direct replacement filter for the compressor system of various brands, such as Atlas Copco, Ingersoll Rand, Sullair, Liutech, Fusheng and so on.