Construction Machinery Fuel Filter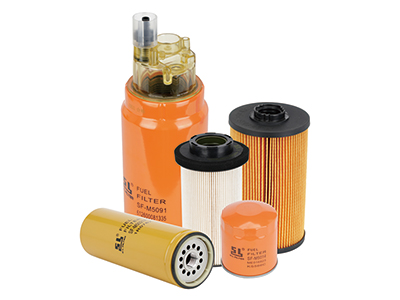 Normally, heavy earth moving equipment uses diesel as fuel, but there is a huge difference between the quality performance of different diesel fuels. The water and dust content in cheap diesel are usually high, and these impurities will cause wear to the fuel pump and fuel injection system, and even impact the stable operation of the fuel system.
SL Filter provides diesel filters for earth moving equipment. Diesel filters can effectively remove harmful impurities and water in fuel system, protect the stable operation of the engine. Thanks to the fuel filter, the abrasion among engine parts will be reduced, and the service life of the engine can also be increased.
SL Filter can produce all kinds of fuel filters for heavy construction equipment, such as Foton fuel filters, Yutong fuel filters, Hyundai fuel filters, Mercedes Benz fuel filters, and so on. Our fuel filter can be directly used as replacement filters for these brands of vehicles and will not damage the engine performance.